The Ministry of Consumer Affairs extended the permission to use old packaging stock due to COVID-19 Pandemic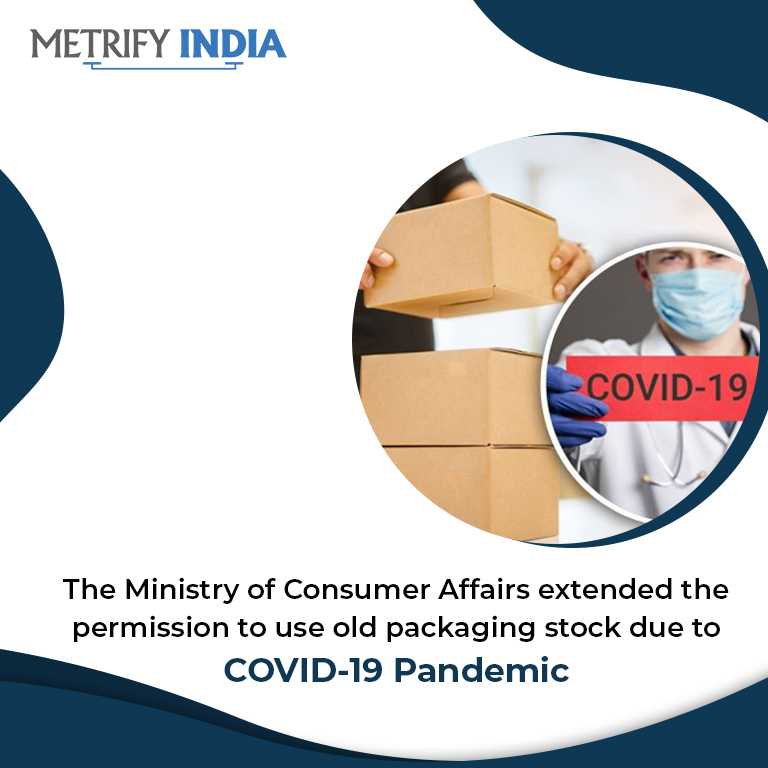 Extension in use of packaging stock by Ministry of Consumer Affairs
As the COVID-19 pandemic progressed, the functioning of every industry came to a standstill. However, the pandemic has negatively affected many industries around the world, especially the packaging industry. It also affected the supply chain of the packaging industry. There are a lot of backlogs of inventories at the factories. Due to this, the Central government released a notification extending the timeline of utilizing the packaging materials and stickers. The Consumer Affairs Ministry sent a notification to all the Controller of States and Union Territories to extend the period to 31st March 2021 to use the old pre-packaging material stock due to the COVID-19 pandemic. The Authorities decided this as the manufacturing facilities are on hold during the coronavirus outbreak. For this reason, the inventory of packaging material with the pre-printed date of manufacturing is unutilized within the time limits of the prescribed rules. This notification is abiding by the rules 33(1) and 6(1)(B) of the Legal Metrology (Packaged Commodities) Rules, 2011.
The global packaging business faced with an extraordinary situation that will require extraordinary steps. The industry is working with the government to provide these essentials as effectively as we can. The Authority will give relaxation to those manufacturers or packers who fulfill the criteria of declaring the month and year of manufacturing or packing under the Legal Metrology (Packaged Commodities), 2011.
Reference:
I-10/22/2O2O-W& M. Permission to use old packaging material up to 31.3.2021 with correct declaration of month & year Available at: LM_Advisory_28Oct20.pdf (consumeraffairs.nic.in) . Accessed on 21 st March, 2021.