Importer Packer Registration: Some Important Facts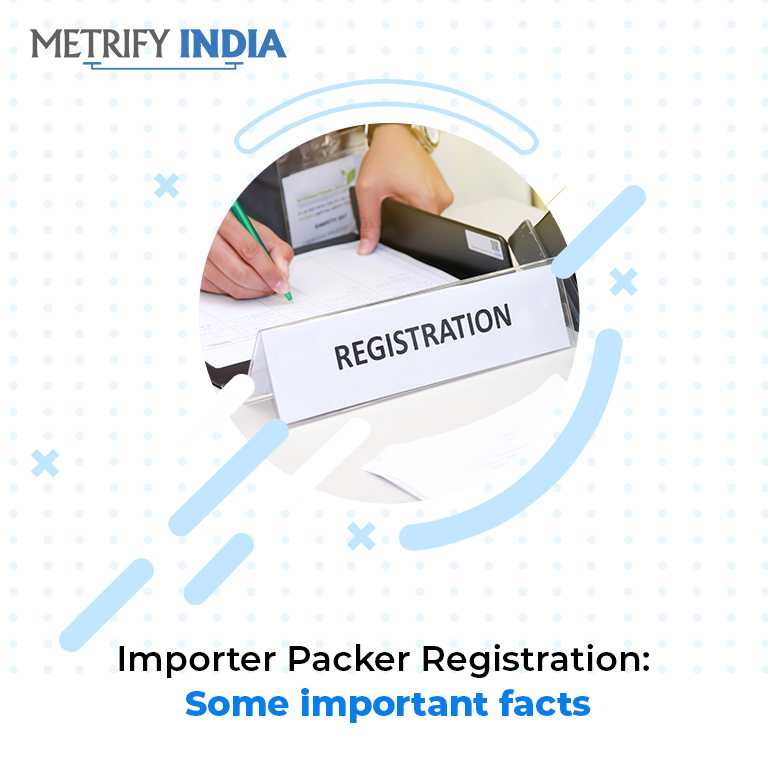 The regulation for registration as an importer of weighing and measuring devices has been defined in the Legal Metrology (General) Rules, 2011. The provision is defined in Chapter VI, Rules 27 and 29. An importer of measuring instruments willing to enter the Indian market needs to register to obtain the Certificate of Registration of Importer of Weights and Measures.
As per the rules, every individual or organization or any company who wants to import any commodity for sale need to make an application with a fee of five hundred rupees to the Director of Legal Metrology, Government of India or the Controller for the registration of his name and complete address.
Each application should be made:
In a circumstance, if an applicant pre-packing or importing a commodity on the date of commencement of these rules, within ninety days from such commencement.
In a circumstance, if an applicant who or which commences pre-packing or importing of any commodity after the commencement of the rules, within ninety days from the date on which he or it commences such pre-packing.
Components of each application
Name of the applicant

The address of the premises where pre-packing or import of commodities are done

Name of the commodity or commodities pre-packed or imported by the applicant
In addition to the above, if there is any change in the registration certificate, the importer has to pay a fee of rupees one hundred to the Director of Legal Metrology, Government of India, or Controller.
The Registering authority i, e the Director or Controller, can undertake the following steps:
If the application is incomplete and returns the same within seven working days from the date of receipt of application.
If the application is complete in all aspects, register the applicant and grant registration to the importer.
CliniExperts has been a pioneer in Legal Metrology and has helped various organizations and individuals obtain the importer registrations and license, pulling the burden of the painful application procedure from their head. Our team at CliniExperts, ensures the submission of an application in proper format and required documents for the registration. Thus, expediting the process so you receive your Importer registration as soon as possible. For more details, please feel free to contact us at contact@cliniexperts.com or +91 7672005050.
Reference:
LEGAL METROLOGY (PACKAGED COMMODITIES) RULES, 2011. Available at: https://consumeraffairs.nic.in/sites/default/files/uploads/legal-metrology-acts-rules/8.pdf .Acccessed on 25th March, 2021.
Enquire Now
To enquire about our services please complete the form below and we will be in tough with you as soon as possible
Food Regulatory Services
Consumer Product
Compliance Services
Licenses